In the latest of our #TechQA series, Mat Roche, Co-Founder of Third Republic talks to Andrian Hupa -Head of Engineering at Scalable Capital. In this extensive session, Adrian discusses his background and reasons for joining the company, common mistakes made during the hiring process and the tech slowdown.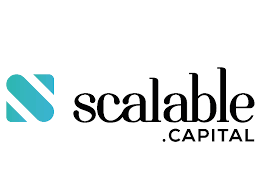 MR: Can you give us an overview of your background?
AH:
I've had an unconventional journey that has led me to this point, fueled by a deep fascination for the intersection of technology and entrepreneurship. Starting my career in autonomous driving at BMW, I was fortunate to be at the forefront of one of the most disruptive industries roughly 10 years ago. My journey then led me to the e-mobility services sector, where I spent the better part of seven years exploring how technology can transform the way we move.
The excitement of the startup world eventually pulled me in. I helped build an e-mobility startup and later founded my own venture in the developer tooling ecosystem. This experience exposed me to the entire spectrum of building a business from the ground up.
Throughout my career, I have worked with a variety of software development teams, and have had the privilege of building teams of software engineers, designers, and product managers. Most recently, I took the role of leading the "Product Foundation Tribe" at Scalable as Head of Engineering, continuing my passion for driving a tech organization.
MR: Can you also give us an overview of Scalable Capital?
AH:
Scalable Capital is an embodiment of the modern FinTech revolution. As one of Europe's leading fintechs, we are pushing the boundaries of what's possible in the financial industry. Our mission is to democratize investing, making it accessible and understandable for everyone. We leverage technology to provide a seamless and intuitive user experience that makes the often-daunting world of investing more approachable.
The societal implications of what we do are also not lost on us. Accessibility to investing is an overlooked issue. Many people, particularly women, are unsure of how to approach it. Yet, in the current economic climate, with inflation rates soaring, the ability to invest has never been more critical to preserving one's buying power.
MR: On a personal note, after successful years at other high-growth tech companies, why did you make the move to Scalable Capital?
AH:
The allure of Scalable Capital lies in its mission to empower people to navigate the complex financial landscape. I was intrigued by the opportunity to contribute to a cause that was personally relevant – as a father of three, the need to secure the financial future for my children is a priority. Prior to joining Scalable, I realized my knowledge of financial systems was only very shallow, which is something I aimed to change.
Additionally, I was drawn to Scalable's stage in its growth trajectory. Having had my own experience in the startup world, I was curious to experience the inner workings of a late-stage startup. The clarity of goals and exceptional prioritization that I've seen at Scalable Capital have truly exceeded my expectations. It's exciting to be part of a company that's nearing independence, with all the unique challenges and opportunities it presents.
MR: What's your vision for the Product Foundation Tribe at Scalable Capital?
AH:
At the heart of the Product Foundation Tribe's vision is the commitment to be more than maintainers; we aim to be strategic shapers of Scalable Capital's future. We do this by providing a secure, compliant, and efficient foundation that enables the rest of the organization to innovate with confidence.
Our focus spans across various crucial areas. These include safeguarding our customers' access to their funds, enhancing our marketing's impact, ensuring GDPR compliance, driving our industry-leading customer support to new heights, and innovating a seamless and compliant onboarding process. This vision sets the bar high, establishing the Product Foundation Team as a pillar of excellence, security, efficiency, compliance, and innovation within Scalable Capital.
MR: The team is embarking on an exciting period of team growth. What is driving this growth?
AH:
The current growth we're experiencing is closely tied to our ongoing "New Platform" initiative. Over the recent quarters, we've made significant strides in this area and these efforts have rippled through every facet of our organization and product. To accommodate these fundamental changes, we're reshaping the Product Foundation Tribe to efficiently pave the way for our expanding portfolio. We're operating more professionally than ever and preparing our product foundation to be ready for the next million users.
MR: How would you describe the engineering team culture at Scalable Capital?
AH:
Our engineering team culture at Scalable Capital is a blend of thoroughness, reactivity, pragmatism, and respect. We're a team that values written clarity, a healthy development process, along with a culture of stepping in to help wherever necessary. Our startup roots have fostered a spirit where no one is above any task, fostering mutual respect and cooperation.
Being the gatekeepers to our customers' life savings, we exercise a level of care that's both pragmatic and cautious. Our mantra, "We never assume," is lived out every day. If there's any uncertainty, we seek clarification instead of making assumptions. Similarly, respecting others' time is a core value for us, embodied in our principle: "We are on time or arrive sweaty."
MR: What makes your culture different from other high-growth tech businesses?
AH:
What sets us apart from other high-growth tech businesses is our unique perspective on the weight of our responsibility. The level of respect we accord to the fact that customers entrust us with their life savings is very noticeable. It's not just a matter of business, but a commitment to safeguard their trust.
Another distinguishing factor is our balanced approach to growth. While we juggle multiple priorities, we maintain a lean, focused organization that's dedicated to doing what's necessary. We've paid keen attention to how our organization is set up to pursue our business goals. This, coupled with our emphasis on thoroughness, continuous learning, and respect for individual contribution and time, creates an empowering and inclusive culture that is truly Scalable. 😏
MR: What type of person matches the engineering DNA of Scalable Capital?
AH:
At Scalable Capital, our engineering DNA is woven from a few vital strands: diversity, lifelong learning, humility, hard work, ownership, and collaboration. We welcome individuals from all cultural backgrounds, enriching our already diverse environment. The right person should demonstrate an intrinsic motivation to learn continuously, stay updated with trends, and apply new knowledge innovatively.
We value humility and appreciate those who prioritize team success over individual recognition. Such individuals are open about their limitations, learn from their mistakes, and are receptive to new perspectives. Being hardworking doesn't equate to long hours but denotes disciplined, professional, and focused work during office hours.
Ownership is key, too; we look for individuals ready to take responsibility and accountability for their tasks. And finally, we need collaborators—those who take responsibility for the health and success of the team, are comfortable leading from any position, and are unafraid to have serious conversations when necessary.
MR: What advice can you give to candidates set to interview with Scalable Capital?
AH:
My advice for candidates interviewing at Scalable Capital is four-fold. Firstly, be prepared to showcase the impact you've had in previous roles – we're keen to understand how you could contribute to our team. Secondly, thoroughly understand what we do; the more insight you have into our operations, the better we can gauge your potential impact. Thirdly, remember we're looking for 'bar raisers.' Help us see where you can elevate our performance. And lastly, don't overlook the basics – good audio and video setup can make a significant difference. 😄
MR: What mistakes have you seen candidates make during the hiring process that have ultimately held someone back?
AH:
One recurring mistake I've seen candidates make is the lack of effective self-presentation. Rather than simply stating their strengths, they often fail to show us real-world examples that illustrate how they've applied these strengths in difficult or complex situations. Additionally, many candidates fall short in showing why they stand out from other qualified applicants. An interview is a key opportunity to distinguish oneself, and a casual approach could miss the chance to make a lasting impression.
MR: With a tech slowdown now happening and redundancies in the air, why is moving to Scalable Capital still a low-risk option?
AH:
While Scalable Capital is a startup and there's always some inherent risk, we've matured significantly over the years. We've shown a consistent growth pattern, and, in the process, we've outlasted many competitors, proving our robustness in the industry. 😊
Also, we're more than just a single product or service: our business model features diverse revenue streams, bolstering our resilience, even in volatile market conditions. So, in an uncertain tech landscape, Scalable Capital provides a secure platform for engineers to further their careers and contribute to fintech innovation.
MR: In your opinion, why would someone working in a reputable business consider employment opportunities in your team at Scalable Capital?
AH:
Becoming a part of our Product Foundation tribe at Scalable Capital offers a unique chance to help shape the future of a leading fintech platform. Unlike some platform projects, which might lack a compelling "Why" or "What", our work spans the entire customer journey. We are involved in everything from securing access to customer funds to enhancing our marketing impact, creating opportunities for significant and tangible influence.
We see ourselves as more than mere maintainers; we're strategic shapers of Scalable Capital's future. Our task is to drive a robust, efficient, and compliant foundation that empowers the rest of our organization to innovate without hesitation. At Scalable Capital, career growth isn't confined to the senior level. We provide clear progression paths for both individual contributors and managers, allowing you to evolve your career while making a direct contribution to a secure, efficient, and pioneering financial service.